KDiff3 just needs a method to detect, which lines belong to one history entry. Most VCS insert an empty line after each history entry. If there are no other empty lines, this is a sufficient criterion for KDiff3. Just set an empty 'History entry start regular expression'. If the empty line criterion isn't sufficient, you can specify a regular. KDiff3 can do two-way and three-way merges, has a decent GUI and has some pretty powerful features to assist with the merge. My favorite non-free, but inexpensive ($30-ish) solution for merging the contents of files is Beyond Compare 3.
About the App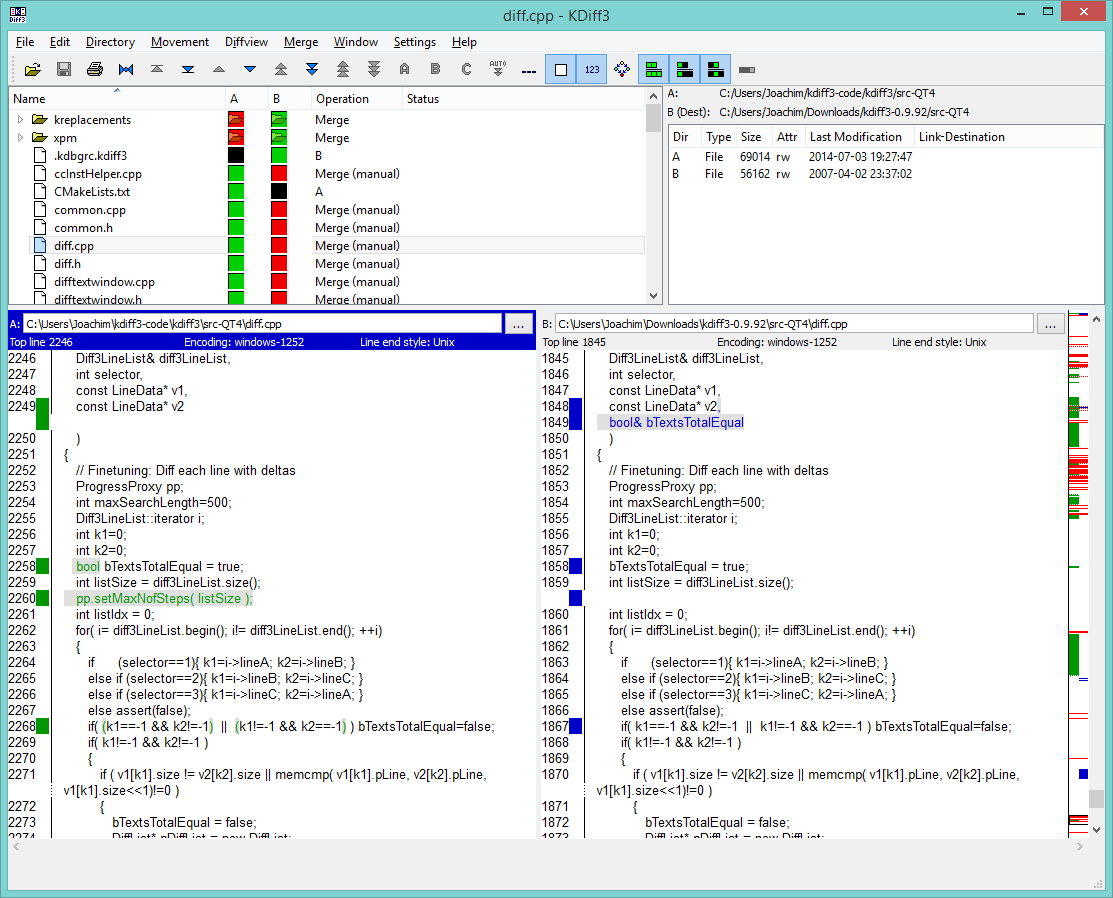 App name: kdiff3
App description: Compare and merge 2 or 3 files or directories
App website: http://kdiff3.sourceforge.net/
Kdiff3 Mac Brew
Install the App
Install Kdiff
Press Command+Space and type Terminal and press enter/return key.
Run in Terminal app:
ruby -e '$(curl -fsSL https://raw.githubusercontent.com/Homebrew/install/master/install)' < /dev/null 2> /dev/null
and press enter/return key.
If the screen prompts you to enter a password, please enter your Mac's user password to continue. When you type the password, it won't be displayed on screen, but the system would accept it. So just type your password and press ENTER/RETURN key. Then wait for the command to finish.
Run:
brew install kdiff3
Done! You can now use kdiff3.
Similar Software for Mac